Andrew T. Otwell Live Performances (courtesy of WADCS, Inc.)
The one hit wonders... These were all performed in a single live performance and we did not have another shot at them. In fact, practice was also limited. A little stressful seeing how professional artists digest material and have several opportunities to polish them up. I once heard Yehudi Menuhin state that the first performance of a work is "a throw away" and that only enemies and critics come out to observe.
Other tunes we must not overlook
PLEASE NOTE: The music (melodies and harmonies) on this site are protected under US Copyright law and are not available for reproduction or redistribution. Please respect these laws accordingly.
FEATURED ITEMS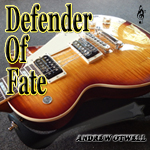 The second LP studio album titled "DEFENDER OF FATE" is available now.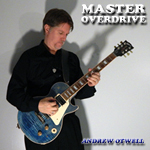 The debut LP studio album titled "MASTER OVERDRIVE" is available now.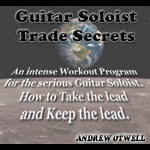 GUITAR SOLOIST TOOLS & SECRETS - Learn all the tools of the trade.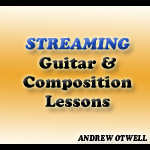 Streaming Guitar & Composition Lessons - Instructional sessions online and from the comfort of your home.

Please send questions or comments to: Info@OtwellMusic.com
Copyright © & Ⓟ 2018 Andrew Otwell/Otwell Music, LLC. All rights reserved.