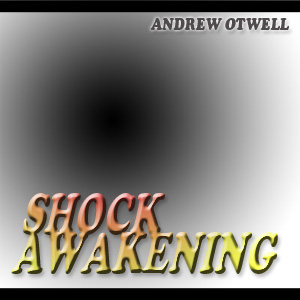 SHOCK AWAKENING, INSTRUMENTAL ALBUM
Tracks:

#1 composition in progress
#2 composition in progress
#3 composition in progress
#4 composition in progress
#5 composition in progress
#6 composition in progress
#7 composition in progress
#8 composition in progress
#9 composition in progress
This is the sixth album recorded by Andrew T. Otwell. It is an instrumental heavy rock band album. This album is currently under construction and is not yet available in audio format.

Please send questions or comments to: Info@OtwellMusic.com
Copyright © & Ⓟ 2018 Andrew Otwell/Otwell Music, LLC. All rights reserved.