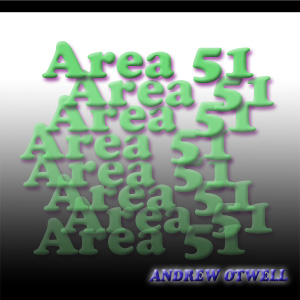 AREA 51, INSTRUMENTAL ALBUM
Tracks:

#1 Area 51 - Opus 56
#2 Running for Cover - Opus 84
#3 Andante - Opus 43
This is the fourth album recorded by Andrew T. Otwell. It is an instrumental heavy rock band album. This album is a slight departure from the previous albums which is why it is an EP rather than an LP. This album is more of a techno-classical sound yet still consists of a 7 piece band with multiple guitars, bass, keyboards, heavy drums and percussion. Continue adding to your OtwellMusic collection with this alternative album. This album is currently pending recording and is not yet available in audio format.

Please send questions or comments to: Info@OtwellMusic.com
Copyright © & Ⓟ 2018 Andrew Otwell/Otwell Music, LLC. All rights reserved.